For a player who has been so integral to the Georgia Bulldogs' success in its back-to-back championship run, Ladd McConkey's original plan did not include the University of Georgia.
Ladd grew up under the scenic views of Chatsworth, Georgia, sometimes called the Gateway to the Appalachians. Tucked deep in North Georgia, the small city is a 15-minute drive from the Tennessee border.
Ladd grew up playing organized sports with some of the same boys from age 6 to his senior year at North Murray High School. But he didn't grow up cheering for the Bulldogs. Ladd was a Tennessee Volunteers fan.
But when it was time to select a school, Ladd didn't get the opportunity he'd hoped for to play with the Volunteers. So when SEC East rival UGA offered him a path to play for the Bulldogs, Ladd ditched Tennessee orange for the red and black.
"I think this is one of the best decisions I've ever made," he says.
Since making his first appearance in 2021, Ladd has been a reliable receiving target for the Dawgs. He scored his first touchdown for Georgia against Vanderbilt on a 12-yard reception. A few minutes later, he logged his second on a 24-yard rush, showing off his versatility on the field. In his first two seasons, he accumulated 1,387 total receiving and rushing yards, plus 15 touchdowns.
Ladd has also performed in the classroom. He came to UGA with college credits already in hand thanks to a dual enrollment program, which meant he could earn his finance degree early in spring 2023, even though he was a red-shirt sophomore.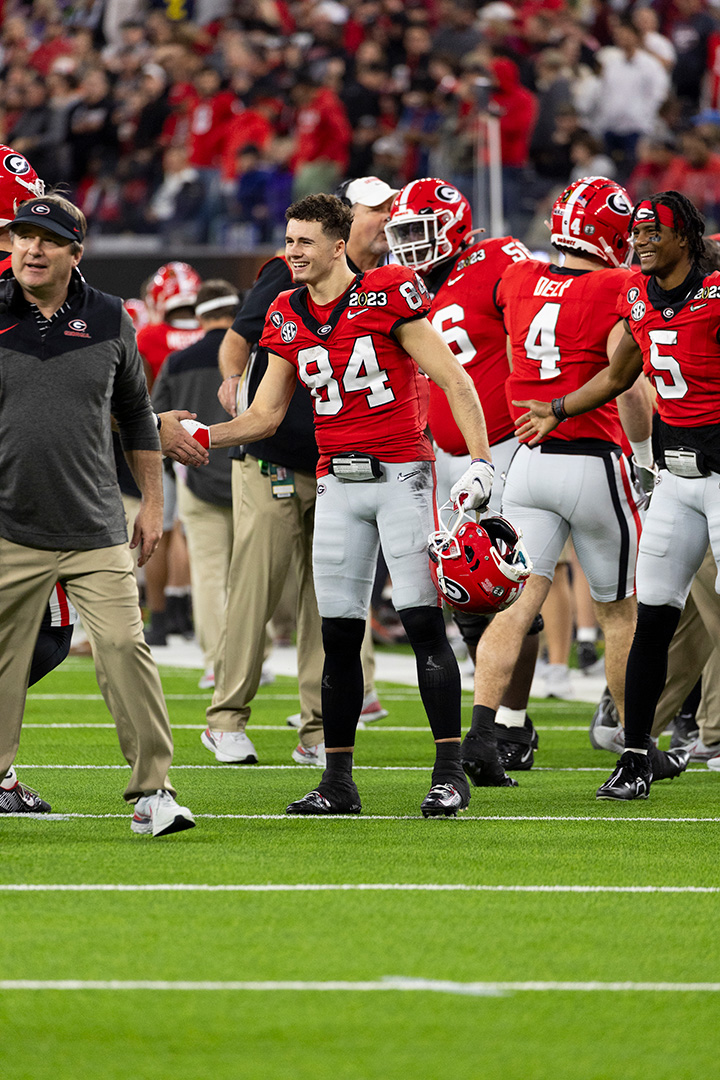 "It's cool to be recognized for what you've done in the past," he says. "But if you get caught up in that, that's when you start hurting yourself."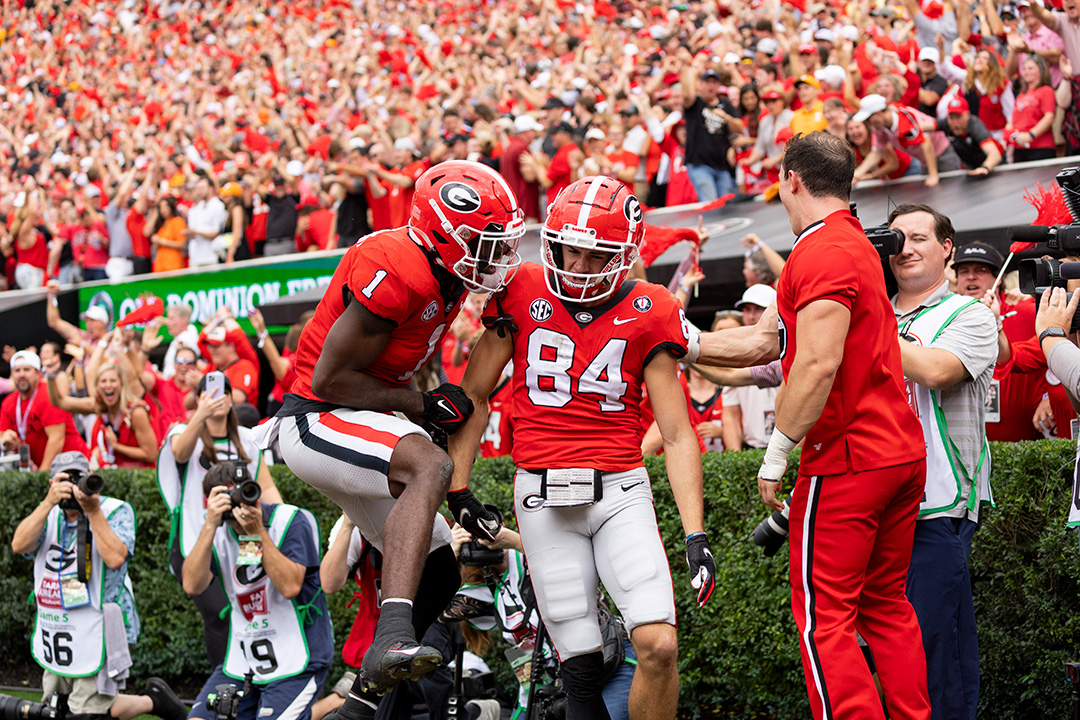 He admits that juggling practice, games, and classes has been challenging. But he found support with a couple of other Bulldogs. Fellow players Chad Lindberg, offensive tackle, and placekicker Jared Zirkel were in the finance program and took the same classes as Ladd. They even kept a group text to remind each other of class assignments.
"We could all feed off each other, help each other out, and hold each other accountable," he says.
Like his team, Ladd came into the 2023 season with high external expectations. He was nominated for a host of community service and on-field preseason awards, including Allstate AFCA Good Works Team, the Wuerffel Trophy watchlist, and the Biletnikoff Award watchlist. He's also a semifinalist for the Campbell Trophy, which recognizes academic success, football performance, and leadership.
His reputation as an outstanding community member was only magnified after a viral Christmas Day social media post. In it, a 10-year-old Murray County boy is in his family's minivan parked in the driveway of what he thinks is a stranger's house. The boy is wearing his new prized Christmas present— a jersey of his favorite Bulldog player, Ladd McConkey. The boy's dad is pretending to be lost and trying to figure out directions when out walks Ladd and his mother. The boy holds his hands over his face in shock and emotion as Ladd opens the door and says, "What's up, man? Merry Christmas."
It takes the boy a few minutes to compose himself before asking Ladd for a hug.
With open arms, the player says, "C'mon, man." And the boy buries his face in his hero.
Ladd says it was nothing but a little Christmas gesture. His mom had seen a social media post of the boy opening the present, and Ladd had offered to sign the jersey. He lived just a few minutes from Ladd's Chatsworth home.
"I kind of guess I can be a role model for kids in the area and have an impact on them," he says, adding. "It made me feel good for sure."
As for his pre-season accolades?
He says he's grateful for the recognition, but it's not the same as getting it done on the field, especially since an injury kept him sidelined through the early parts of the season. Now that he's back, Ladd is focused on what he can do for the team.